MUGO manages five hives at the Opéra National de Paris. These exceptional apiaries allow several thousands of bees to visit flowers in the heart of the capital. Our Paris bees benefit from very favourable conditions: no pesticides in public gardens, a favourable sequence of flowering, reduced temperature ranges, many water resources, a large floral diversity and absence of industrial pollution. The honey produced on the roofs of the Palais Garnier is known and appreciated by lovers of Paris for over 30 years.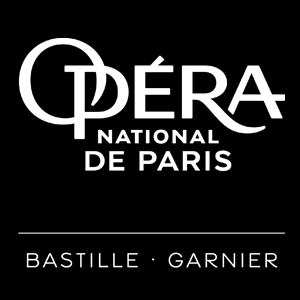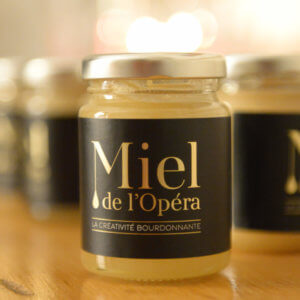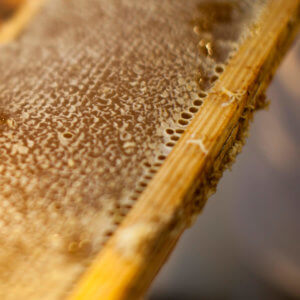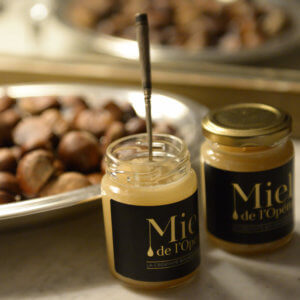 A unique honey in the world
"The diversity of harvested pollen in the Opéra National de Paris honey makes it an incomparable and inimitable taste, unique to the world."
This clear and fragrant honey with notes of menthol is known for its sweetness on the palate and its light and fine texture.
Three flower pollens are predominant in the honey of the Opéra National de Paris: chestnut, linden and ailanthus (between 15% and 45%, Michaud laboratory – July 2015 harvest).
The chestnut is found predominantly in the woods and parks of the capital.
Linden trees are planted on many avenues and in historic gardens including as roadside trees.
The ailanthus is present in wastelands and the wilderness.
Many other exotic or native species make up the honey of the Opéra National de Paris: Virginia creeper, dandelion, rowan, honeysuckle, strawberry, Japanese pagoda tree, Mexican orange tree, and also black locust, Oregon grape, Spanish lilac or China trees.
Honey with exceptional qualities
"Totally pure and healthy, the Opéra de Paris honey is enjoyed with all the delicacy of a great vintage."
The quality of the Opéra National de Paris honey was analyzed by two independent laboratories (PHYTOCONTROL and Profilomic). The results reliably confirm the health benefits of the Opéra National de Paris honey: both free of pesticide and antibiotics and no heavy metals or hydrocarbons.
Honey from a traditional craftsmanship.
"All the work MUGO does is to keep the flavour of this unique and rare honey intact."
MUGO deals with the care of the bees of the Opéra National de Paris: strict selection of queen broods, control of the colonies' conditions, inspection of reserves and equipment.
Honey is a live food that needs all its qualities and properties to be preserved. That is why we attach particular importance to its transformation.
MUGO ensures throughout the year that each colony is healthy and moves on to harvesting once mature.
The precious nectar is then extracted in our workshop using traditional methods (cold extraction by centrifuge) respecting the maturation period of about 3 weeks. It is potted immediately to conserve all its qualities.
Our hives of the Opéra National de Paris in Video
The MUGO Beehives in France
– Opéra National de Paris (Palais Garnier et Bastille): 10 ruches
– Siège de Jungheinrich France (78): 3 ruches
– Siège de JCDecaux (78): 24 ruches
– Siège de BNP Paribas Real Estate (92): 3 ruches
– Siège de BNP Paribas Cardif (92): 2 ruches
– Siège de Lafarge Groupe & France (Paris et Clamart) : 7 ruches
– Siège de Allen & Overy (75): 4 ruches
– Siège de Coca-Cola France (92): 2 ruches
– Siège du Groupe Rocher (92): 3 ruches
– Siège d'Axa Corporate Solutions (75) : 3 ruches
– Siège de General Motors France (95): 2 ruches
– La Comédie Française (Paris) : 3 ruches
– Siège de la Fédération Française de Tennis (Paris) : 21 ruches
– Centre Hospitalier Intercommunal (Créteil) : 3 ruches
– Golf National (Saint-Quentin-en-Yvelines) : 10 ruches
– Racing Club de France – Golf de la Boulie (Versailles) : 10 ruches
– Fort de Vanves/DGA (Vanves) : 3 ruches
– Siège de Sony France immeuble Aviso (Puteaux): 3 ruches
– Siège des Galeries Lafayette (75) : 5 ruches
– Siège d'Unilever France (92) : 3 ruches
– Siège de La Française (75 & 92) : 8 ruches
– Tour Acacia, Allianz France (92) : 3 ruches
– Ville de Vélizy Villacoublay (78) : 3 ruches
– Parc d'activité Noveos (92) : 4 ruches
– Parcs d'activités Icade (Nanterre, Villepinte, Rungis, Fresnes) : 12 ruches
– Parcs d'activités de la Société de la Tour Eiffel (Aix-en-Provence et Orsay) : 4 ruches
– Sites de Prologis (Moissy, Gonesse et Evry) : 12 ruches
– Site de Segro (95) : 3 ruches
– Site de Renault (78) : 1 ruche
– Domaine de Longchamp, Fondation GoodPlanet (75): 4 ruches
– Immeuble La Cristallerie (Sèvres) : 4 ruches
– Prologis (site de Evry, Gonnesse, Moissy, Marly) : 15 ruches
– EPHAD La Seigneurie ( Pantin) : 3 ruches
– Proudreed France (site d'Anthony): 3 ruches
– Vinci Energie (Montesson): 2 ruches