MUGO has, since its inception, developed the installation of urban hives.

With more than 350 hives in operation in France, MUGO has become the go-to guide for companies committed to the defence of biodiversity. A true symbol of contemporary ecological issues, bees contribute to the reproduction of over 80% of flowering plants and crop species in the world.
Hosting an apiary on your site or in your territory is not only being involved in the protection of bees, but also many species that depend on it; your impact on biodiversity is instant.
Why install hives?
– Participate in the maintenance of biodiversity through the protection and safeguarding of bees.
– Raise awareness among employees and the public on sustainable development issues.
– Engage your company or local area in a positive, rewarding and beneficial cause.
– Bringing together your staff and the public around a common playful and tasty project.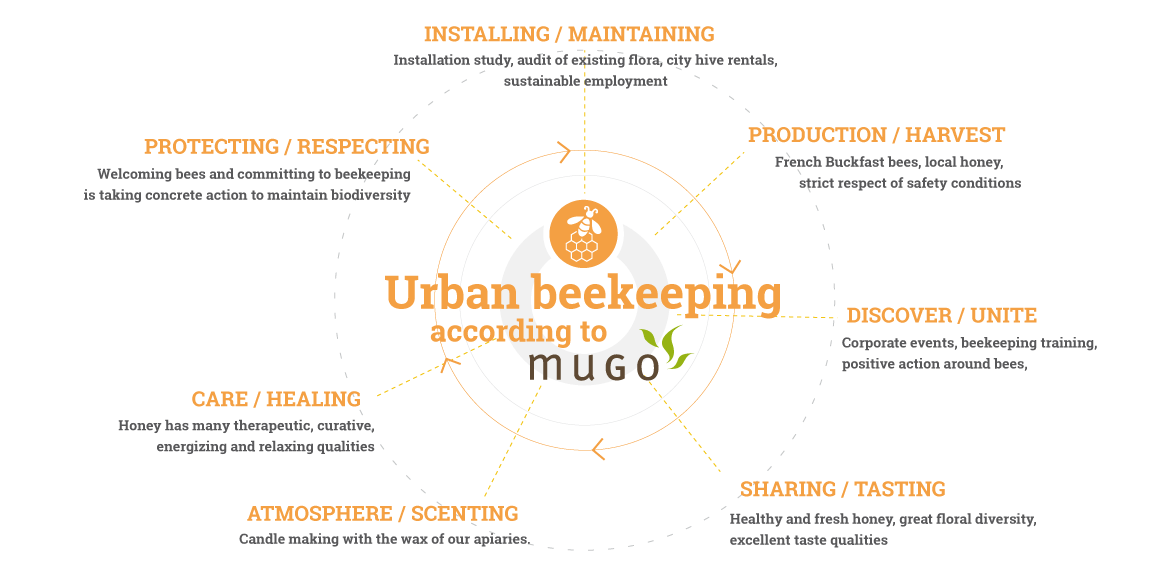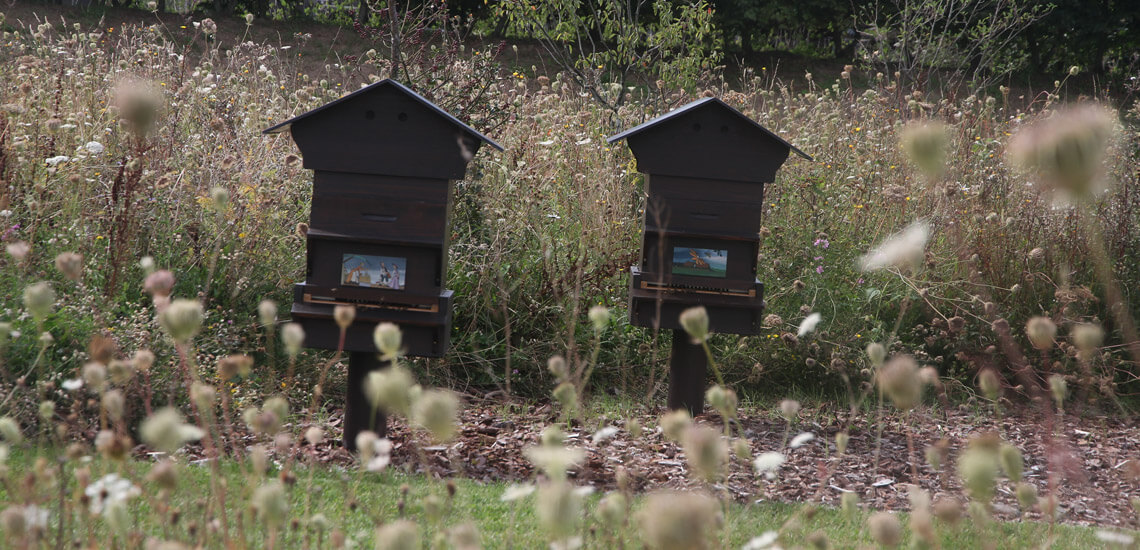 JC Decaux apiaries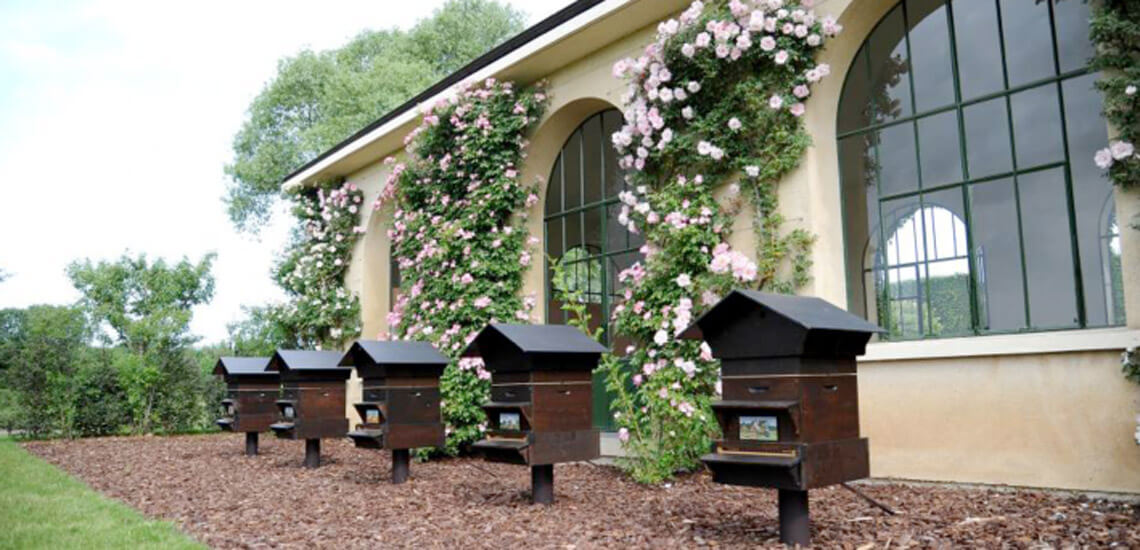 JC Decaux apiaries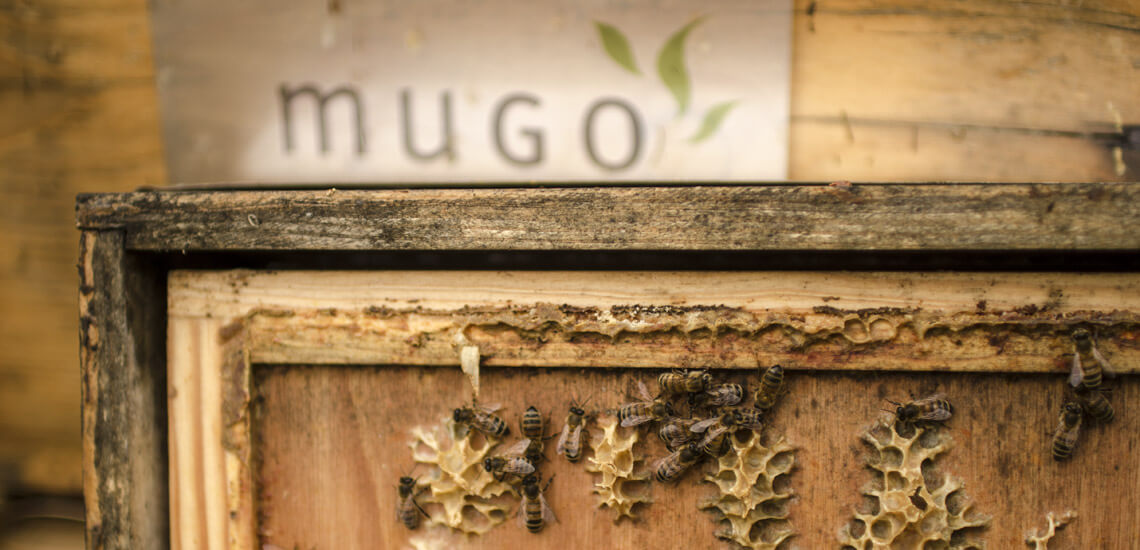 Mugo apiaries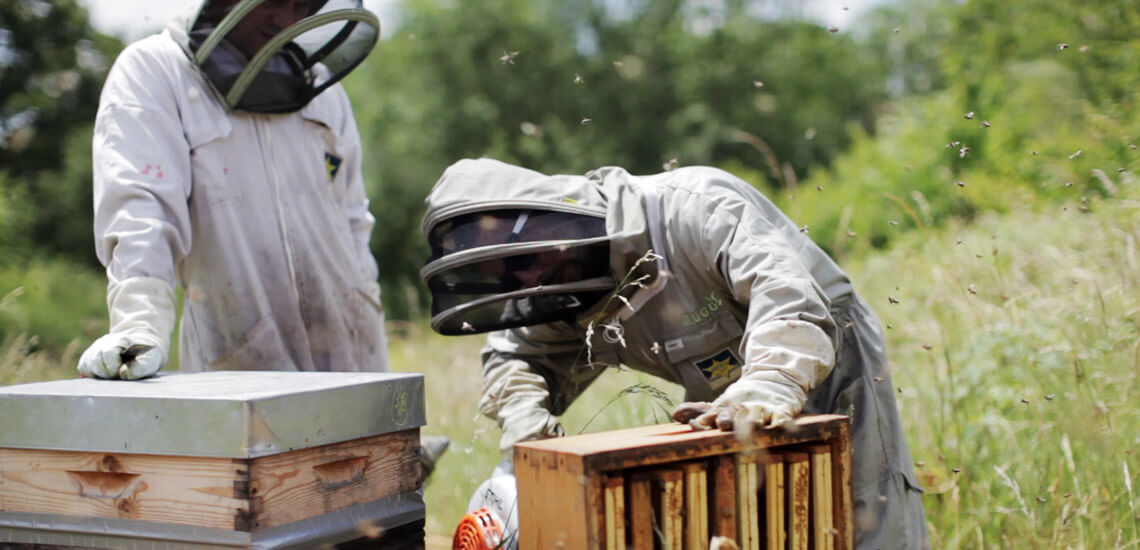 Mugo apiaries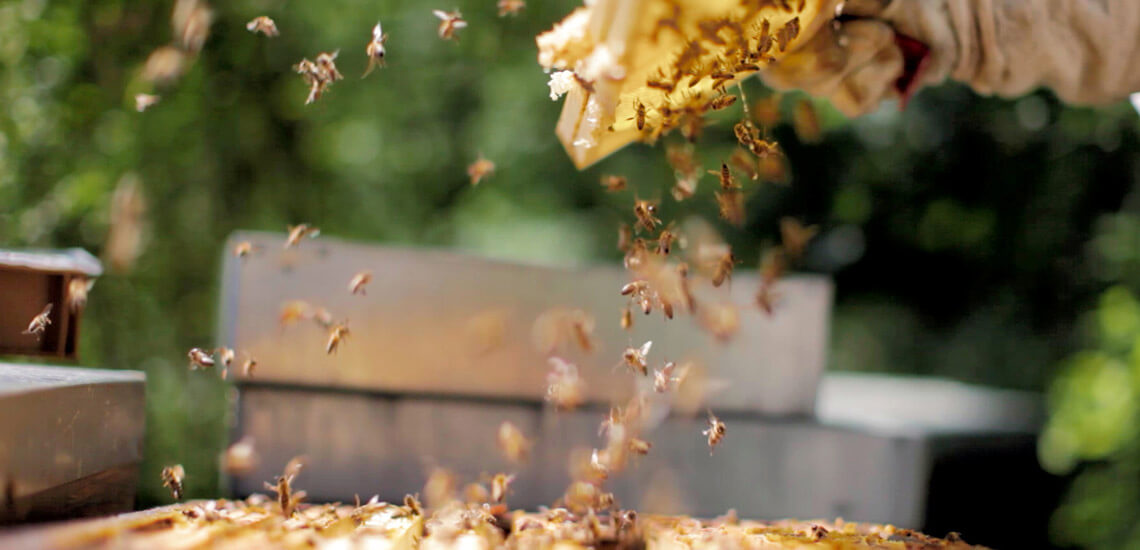 Mugo apiaries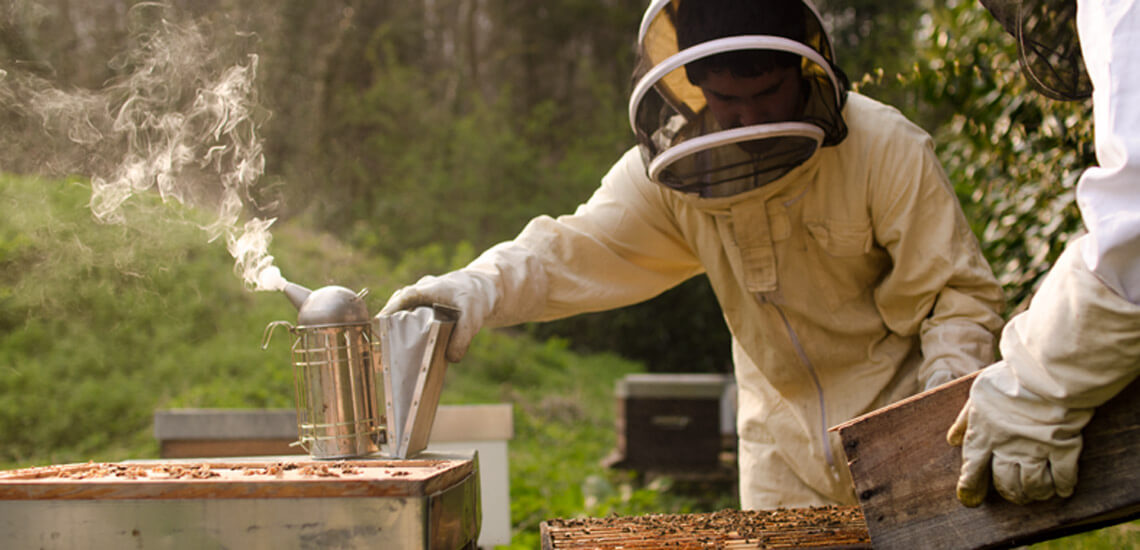 Mugo apiaries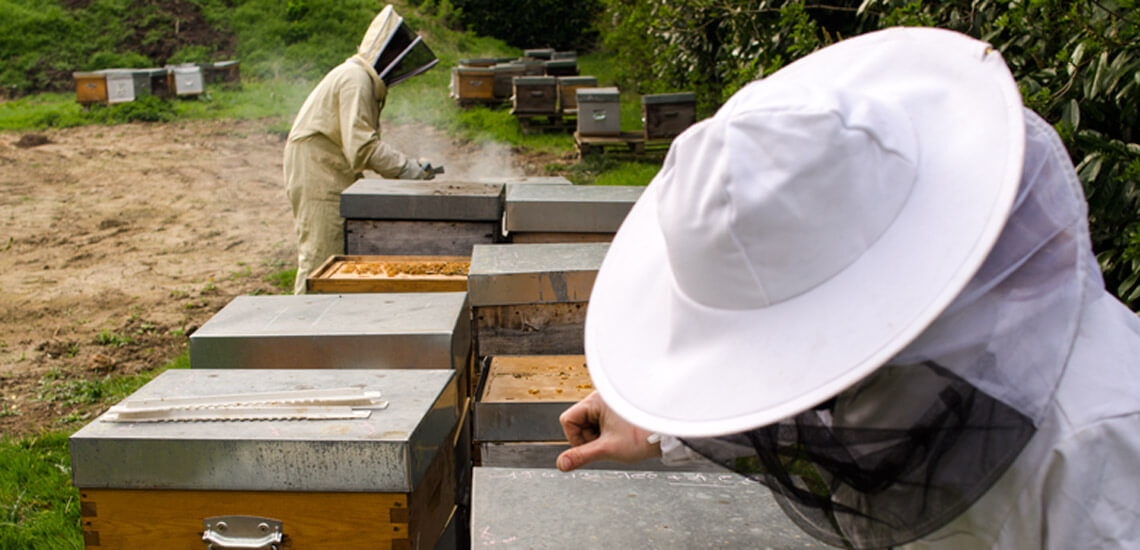 Mugo apiaries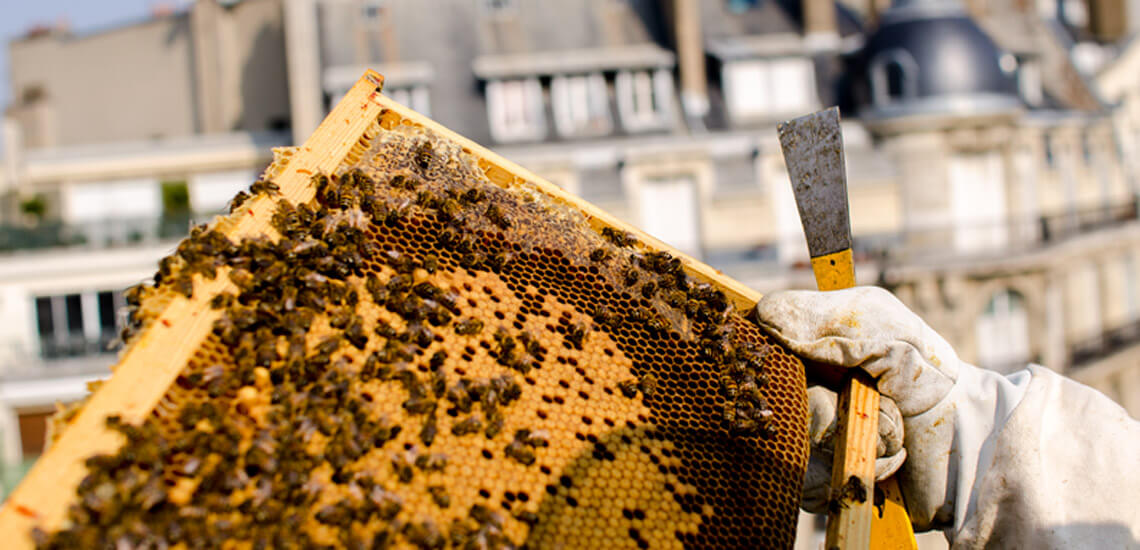 Lafarge apiaries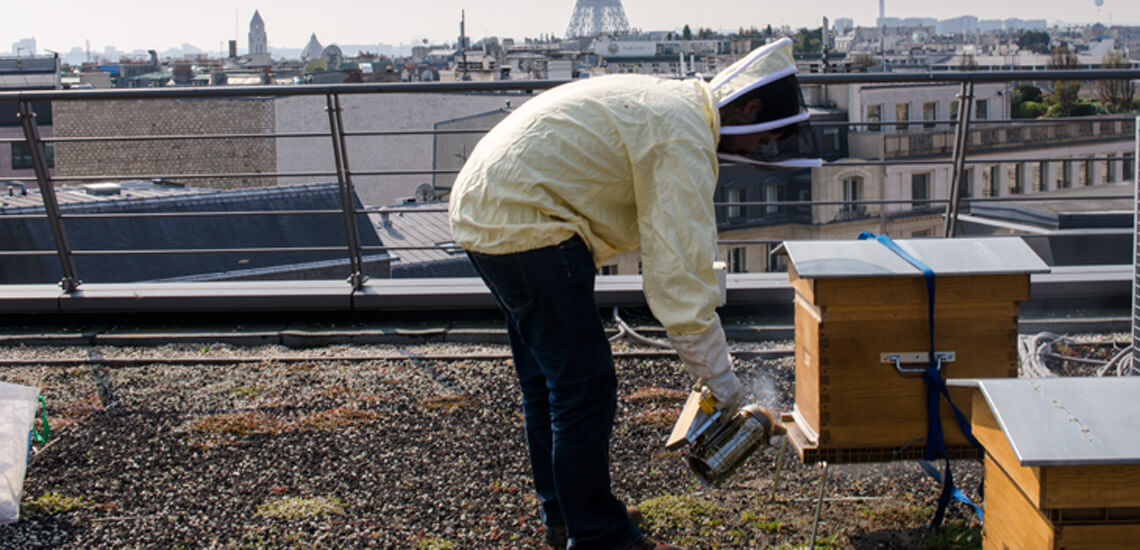 Allen Overy apiaries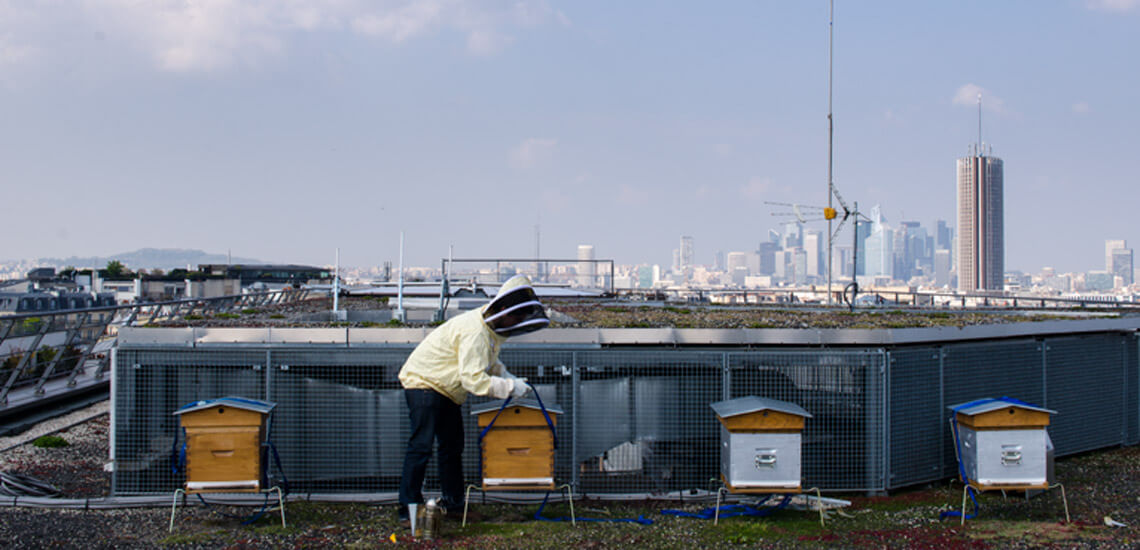 Allen Overy apiaries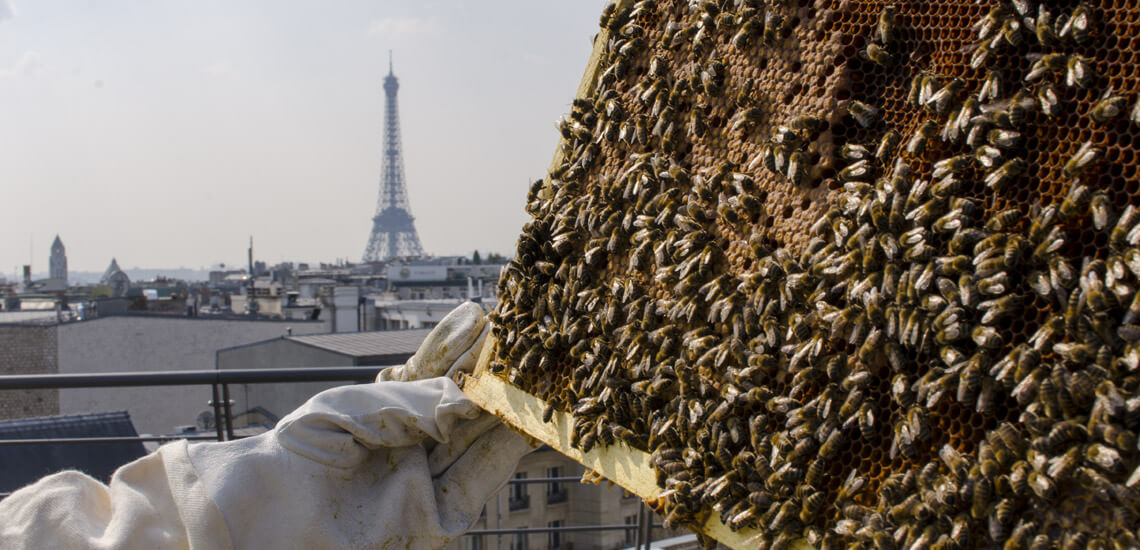 JP Morgan apiaries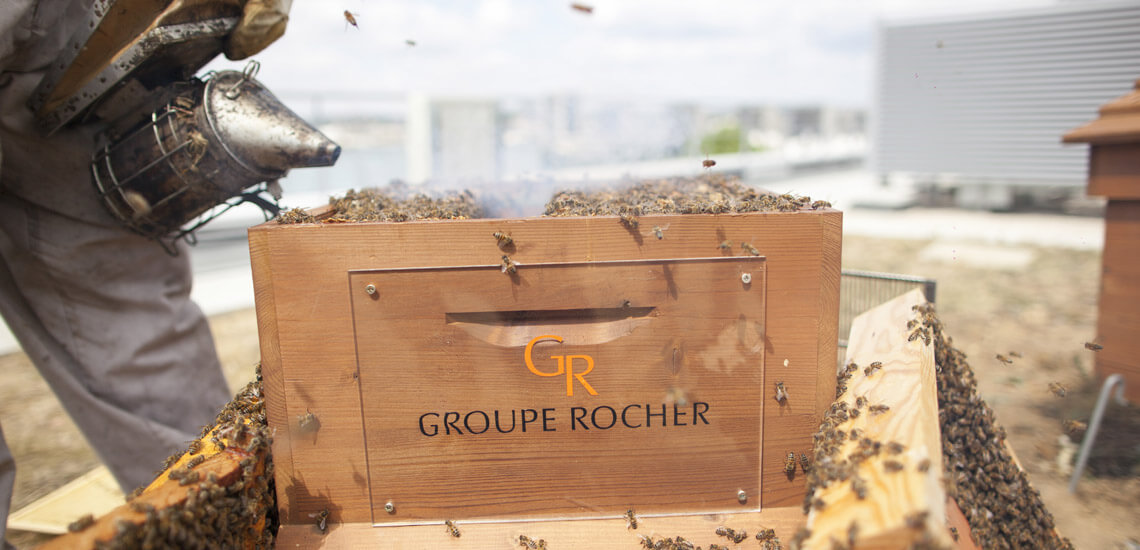 Groupe Rocher apiaries
– Opéra National de Paris (Palais Garnier and Bastille): 10 hives
– JCDecaux headquarter (78): 24 hives
– BNP Paribas Real Estate headquarter (92): 3 hives
– BNP Paribas Cardif headquarter (92): 2 hives
– Lafarge Groupe headquarters (Clamart) : 6 hives
– Allen & Overy headquarter (75): 4 hives
– Coca-Cola France headquarter (92): 2 hives
– Groupe Rocher headquarter (92): 3 hives
– Corporate Solutions headquarter (75) : 3 hives
– La Comédie Française (Paris) : 3 hives
– Fédération Française de Tennis headquarter (Paris) : 21 hives
– Centre Hospitalier Intercommunal (Créteil) : 3 hives
– Golf National (Saint-Quentin-en-Yvelines) : 10 hives
– Racing Club de France – Golf de la Boulie (Versailles) : 10 hives
– Fort de Vanves/DGA (Vanves) : 3 hives
– Sony France headquarter, Aviso building (Puteaux): 3 hives
– Galeries Lafayette headquarter (75) : 5 hives
– Unilever France headquarter (92) : 3 hives
– La Française headquarter (75 & 92) : 8 hives
– Tour Acacia, Allianz France (92) : 3 hives
– City of Vélizy Villacoublay (78) : 3 hives
– Icade Business Areas (Nanterre, Villepinte, Rungis, Fresnes) : 12 hives
– Société de la Tour Eiffel Business Areas (Aix-en-Provence and Orsay) : 4 hives
– Prologis (Moissy, Gonesse et Evry) : 12 hives
– Segro (95) : 3 hives
– Renault (78) : 1 hive
– Domaine de Longchamp, GoodPlanet Fundation (75): 4 hives
– La Cristallerie building (Sèvres) : 4 hives
– Prologis (site de Evry, Gonnesse, Moissy, Marly) : 15 hives
– EPHAD La Seigneurie ( Pantin) : 3 hives
– Proudreed France (Anthony): 3 hives
– Vinci Energie (Montesson): 2 hives
– The vegetable garden in the Seine Ouest district at Asnières (92) : 3 hives
– Pleyad/ UBS campus offices at St Denis (93) : 3 hives
– Nor Electrique Hedaquarter at Villepinte (93) : 3 hives
– Colas Headquarter at Guyancourt (78) : 3 hives
– La Colline Marly at Marly le Roi (78) : 2 hives
– La Démocratie Restaurant in Paris (75007) : 3 hives