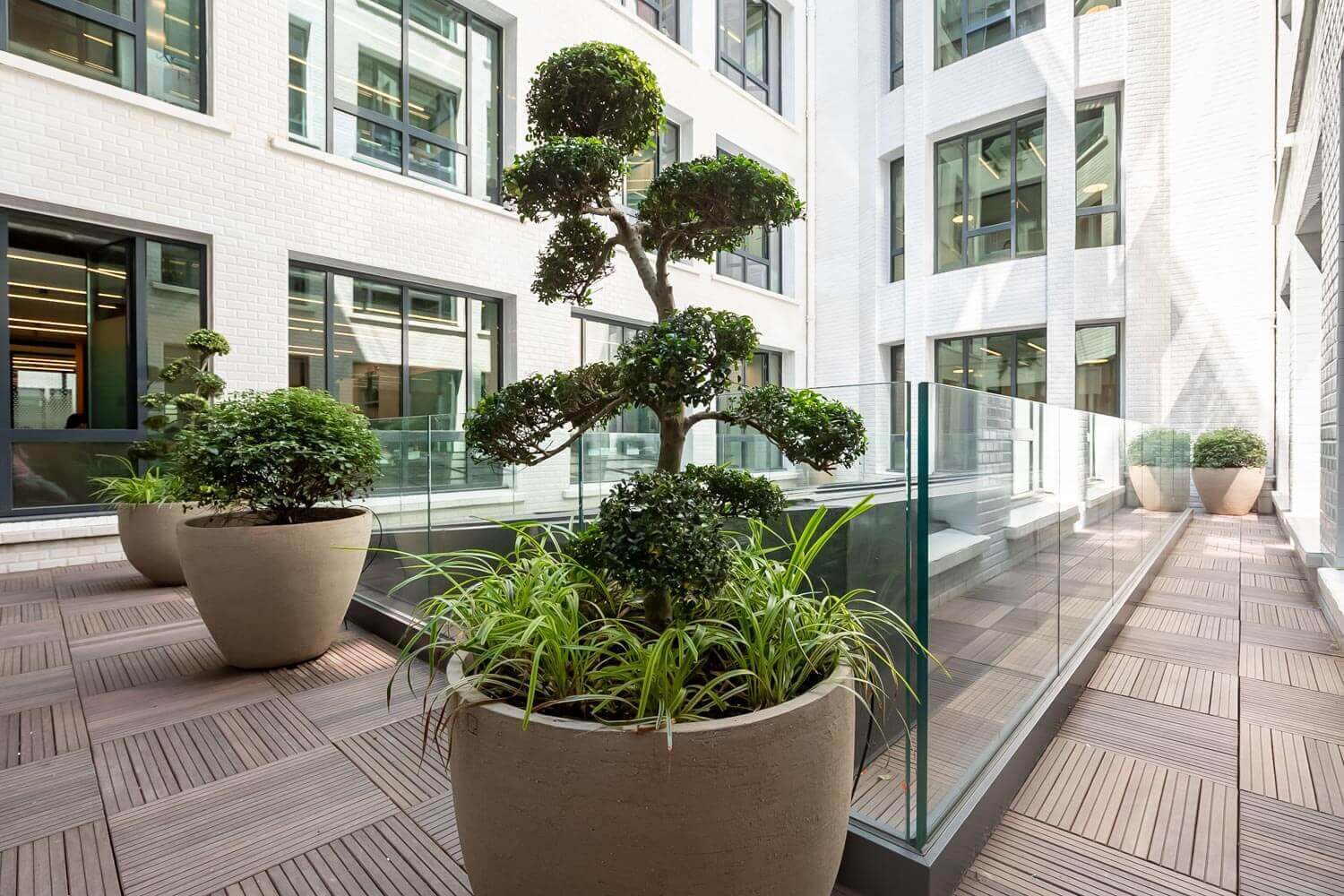 MUGO Group has designed and brought to life the indoor vegetalised areas of August Debouzy, a leading French Labor Law firm located rue de Teheran in Paris, and is now in charge of their maintenance.
To achieve this work, STUDIO MUGO had to meet several requirements. First of all, the green space had to fit well into the practice's workstyle. Secondly, August Debouzy requested that a landscaped path runs from the hall all the way to the terraces. And finally, as many areas lack luminosity for the plants, it was necessary to work on the light.
The Studio wanted to break away from the classic codes and come up with a new approach when choosing indoor plants. The priority was given to the aesthetics to create a highly graphic landscape. High quality pots from Atelier Vierkant were used as pot holders for the plants. The space was filled with over 350 plants which made vegetation visible in every corner of the practice but in a subtle way to keep in harmony with the practice's environment. The landscaped path leads to each terrace and patio including the smallest ones.