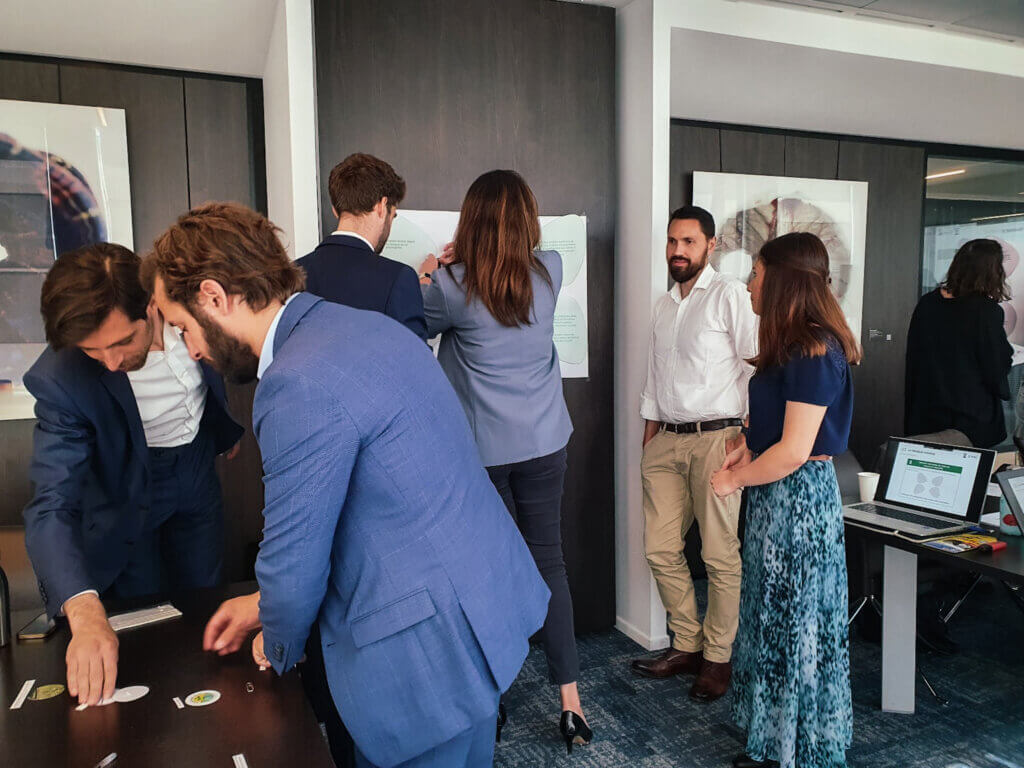 STUDIO MUGO's consultancy team in ecological transformation worked alongside the Emergie Group to build their biodiversity strategy.
Based on the 4 commitments below 15 concrete measures have been identified:
To maximize biodiversity
To reduce soil sealing and guarantee soil environmental quality
To manage the vegetated spaces in an ecological way
Bring people together through nature
The group applies those principles to all its future residential and tertiary projects from the planning to the delivery phase.
Our teams have created biodiversity operational action sheets to ensure excellence in the implementation of the charter. For each measure, the actions to be implemented are detailed by phase and by actor involved in the project.
Finally, our teams and our Qualiopi-certified training centre have organised an awareness training for the contributors, so they can better understand the challenges to tackle and gain ownership of the objectives. Playful, concrete, participative tools and activities are provided as part of these tailor-made training sessions.
This triptych of actions around environmental strategy is a key strength of STUDIO MUGO's ecological transition consulting division.
✔ Thanks to our understanding of the challenges faced by the real estate sector and biodiversity, we are able to build a bespoke strategy. We define together a charter with clear objectives and target figures, which addresses the challenges and uses scientific evidence.
✔ STUDIO MUGO facilitates the measures' implementation by writing and sharing operational action sheets, which cover the technico-economic aspects of each measure and detail which actions to carry out per phase and per project's stakeholder.
✔ Last but not least, the employee training increases the awareness of the challenges and ownership of the objectives. STUDIO MUGO has created interactive training packs aiming to improve the understanding of the topics and the challenges. The training promotes team spirit and lays the bases for the successful implementation of the charter.