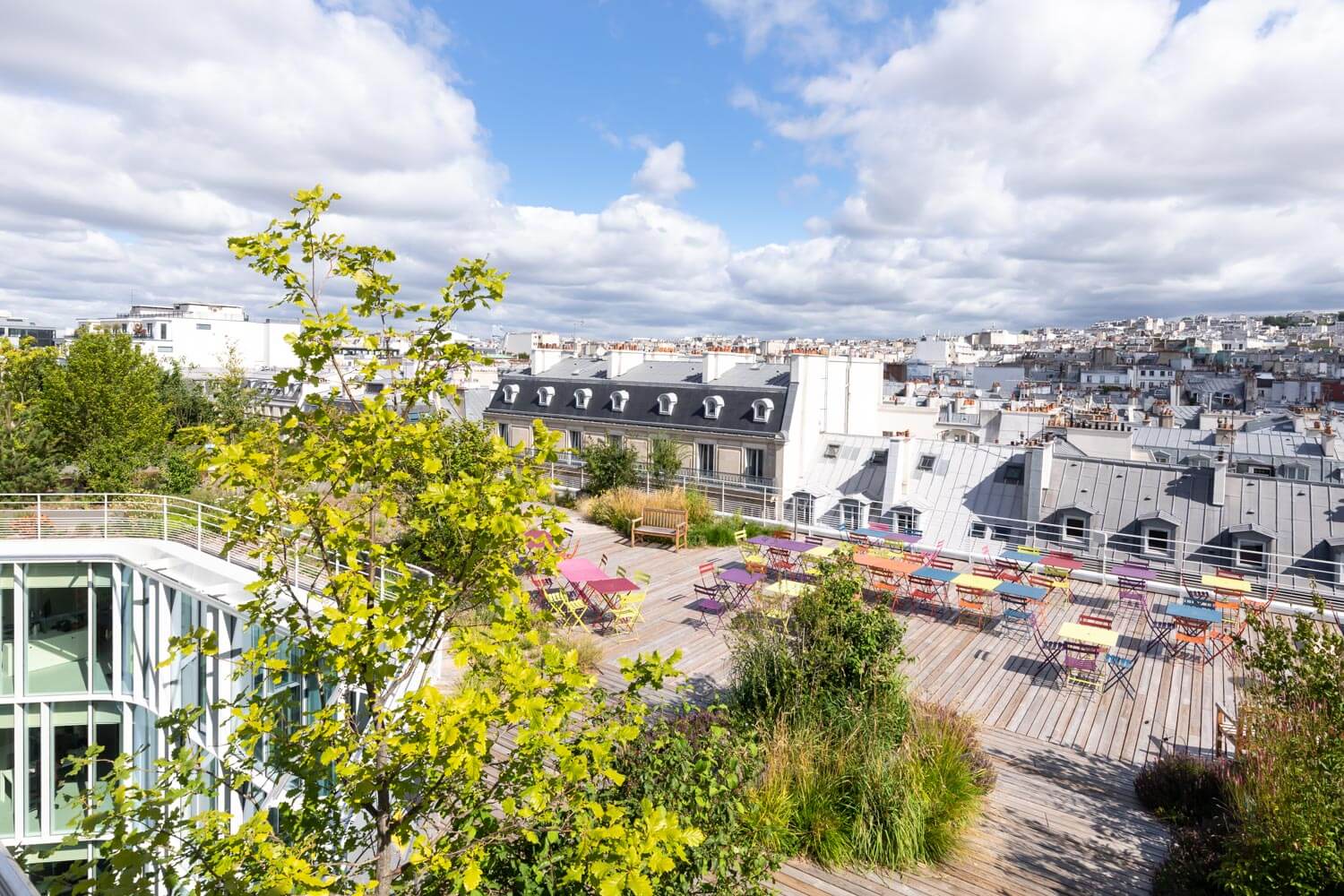 The Galeries Lafayette moved into their new headquarter in Paris's 9th District, just a few blocks away from the former one. On the rooftop of the refurbished building MUGO designed, built, and now maintains a 2,000 m2 natural haven overlooking the French capital.
STUDIO MUGO transformed the technical roof into a magnificent garden open to employees and their guests. The spaces wind through the floating docks that sits on top of the vegetation, providing a feeling of total immersion.
750 m2 vegetated surface which includes a forest area with around 40 trees and bushes between 1.80 meters and over 3 meters tall
An 80 m2 vegetable garden for collecting aromatic plants or creating of herbal teas during workshops
A large terrace suitable for work, relaxation or events
The rooftop has been designed with biophilia in mind. It is a source of relaxation and well-being for the residents who can walk through it and discover the diversity of living things.
It fits well with the city of Paris's Biodiversity Plan thanks to the creation of a large green area in the centre of the city within a neighbourhood lacking of green spaces.
The thickness of the soil varies from terrace to terrace, enabling the planting of a cortege of different species. This variation contributes to the creation of different atmospheres with open and closed spaces.
The plants were selected in collaboration with Ecologist Gerard Dury, addressing Paris's current environmental challenges.
Contracting authority: Allianz RE
Project manager: Spie Batignolles
Landscaper: Justine Dewitte for STUDIO MUGO
Landscape works: MUGO
Photographs: Julien Cresp