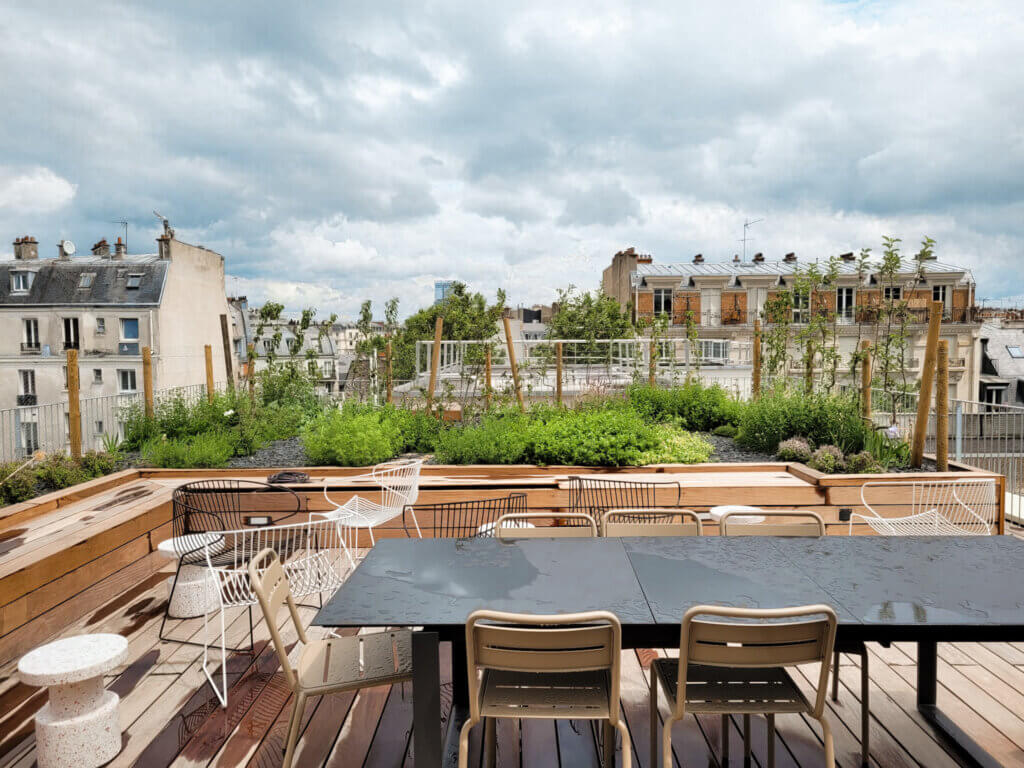 The Toko project was finally delivered by Bouygues Rénovation Privée after 30 months in the making! The 700 m2 vegetation of this 80's building is the work of MUGO's teams.
The project involved the rehabilitation of two 8,500m2 buildings located on Heliopolis Street in Paris's 17th district. Webhelp, Frédéric Jousset and Olivier Duha's multinational company, is renting 7,500 m2 of office space for their headquarter, while the remaining mixed-use 900 m2 is being used by Colonies for their first Parisian co-living space.
The landscaped areas have been designed by Marc Littot from Raphia Paysage. Our building teams have created three gardens – an interior one, at ground floor level and at garden level – and 8 green terraces including one with a vegetable garden spread over the building's 11 floors.
The interior garden has been built around three exceptional species of Bucida Buceras.
At garden level, three 6-meter-high maple trees form the heart of the landscape. They are surrounded by climbing plants, plants for shade and other shrubs. To ensure continuity, these plants also feature in the other gardens and terraces.
Property Developer: Assembly
Contractor: Bouygues Bâtiment Île-de-France Rénovation Privée
Architect: Franklin Azzi
Landscaping agency: Raphia Paysage