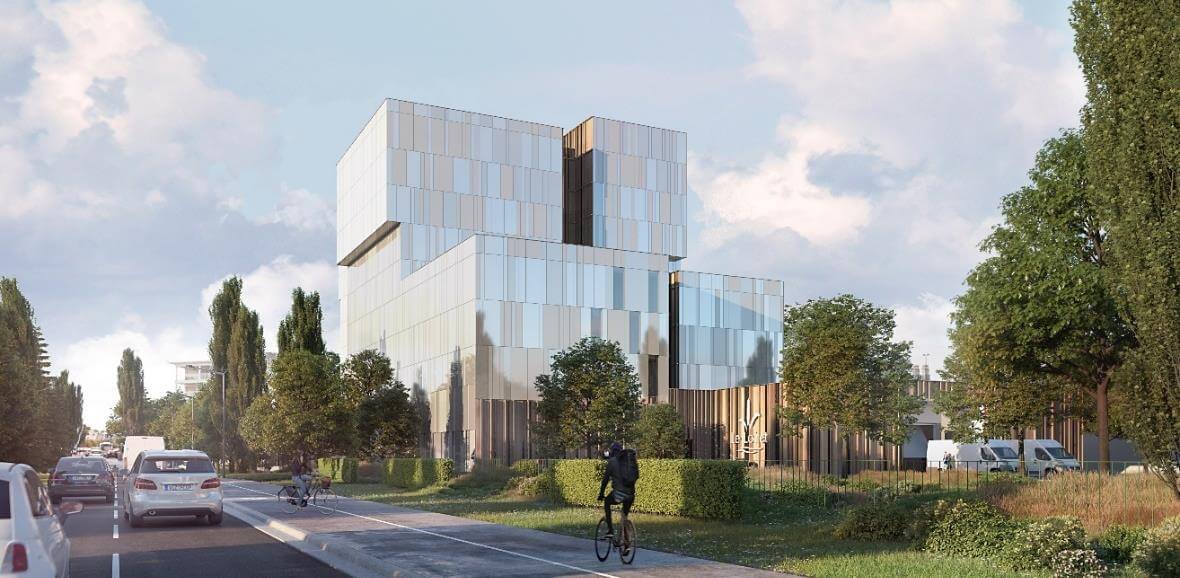 As part of the consultation conducted by the department of Loiret, STUDIO MUGO will design the landscape of the local archives's new site in partnership with Bouygues Bâtiments and the architecture firm Wilmotte & Associés.
The project conceived by STUDIO MUGO includes the integration of three buildings in an ecological corridor. By nature, the archives led to a "landscape morphology", which has a soothing effect and brings a sense of calm to the site as a whole. Particular attention is given to the view from the reading rooms: the stratum of vegetation makes room for quiet contemplation. Valley gutters will make it possible to manage rainwater and create a wetland zone which enhances and develops biodiversity.
STUDIO MUGO's teams are proud to have won this emblematic project for the department of Loiret.
View the video of the project: