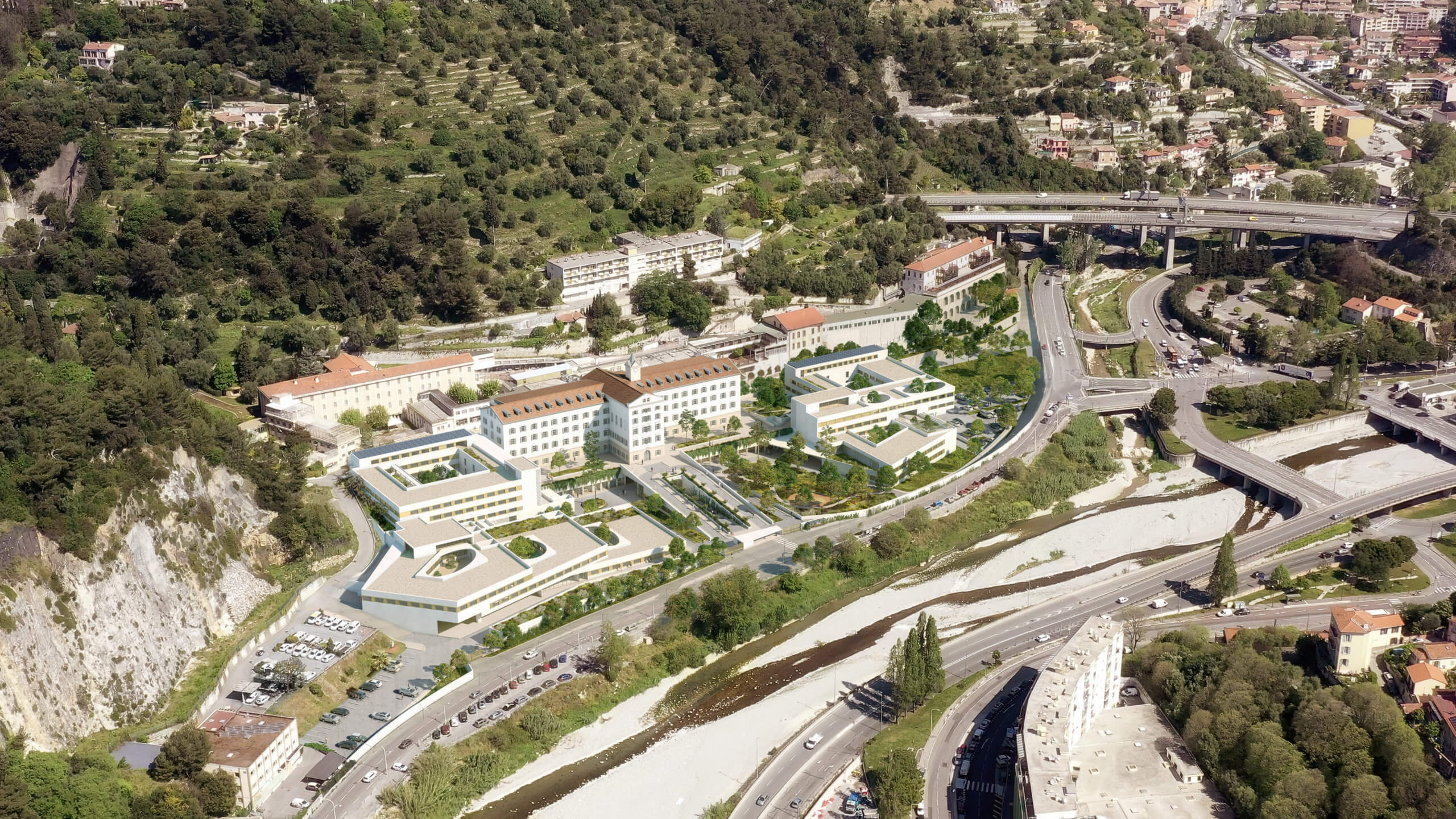 STUDIO MUGO was selected alongside GCC Construction, SCAU Architecture, AC2R Design/ Study Office, Ingérop and Ginger to rehabilitate the Sainte-Marie hospital centre in Nice, specialized in the treatment of mental health disorders. In line with the architecture, the landscaping project will provide patients, the nursing staff and caregivers with spaces, where they will be able to find comfort and distraction. The project also aims to serve the therapeutic process by alleviating the suffering and the stress and by offering activities. Finally, it intends to improve the environmental quality of the site.
The wide range of psychological disorders treated in this unit requires the creation of equally varied spaces. To meet the organisation requirements of  the different units several landscaped areas of various shapes have been suggested and will be tailored to the units they are dedicated to. 
STUDIO MUGO is proud to lend its expertise to this project to support the patients and the medical staff in their daily activities!