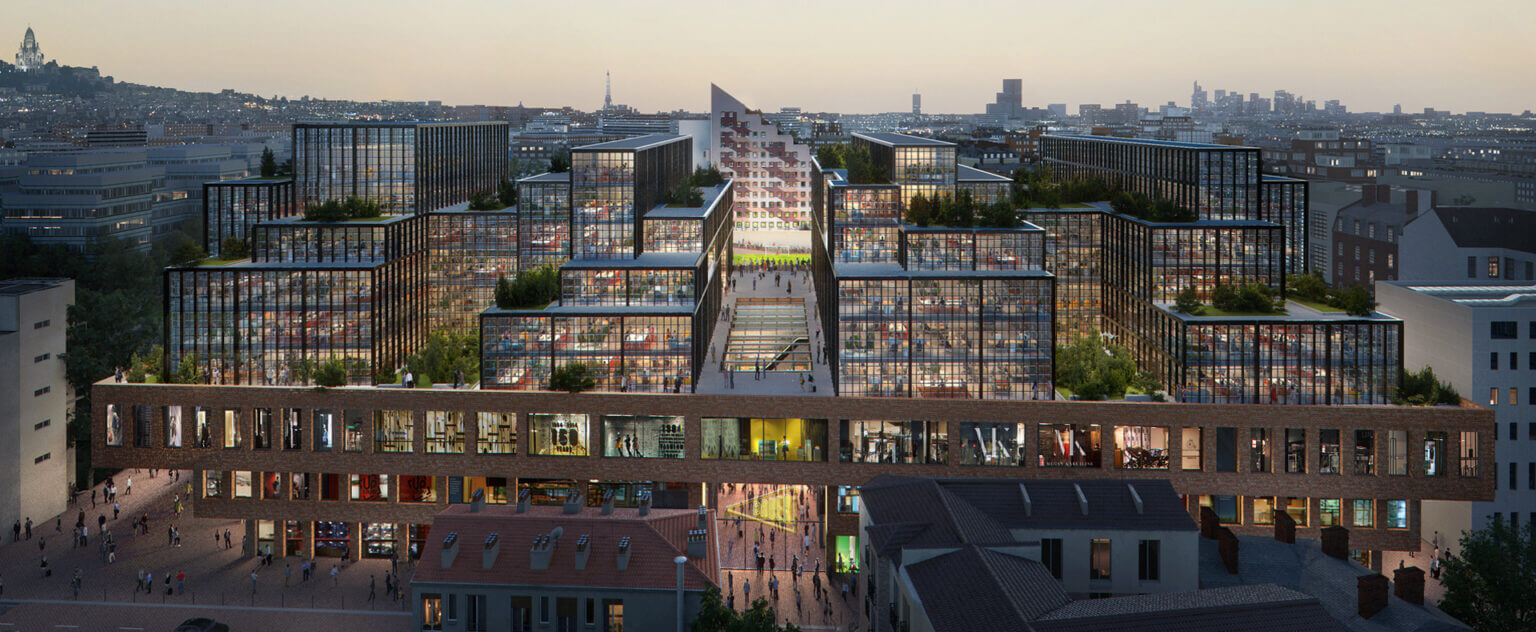 STUDIO MUGO was selected to create the landscape of the District Bauer, a project around the iconic Bauer stadium in Saint-Ouen-sur-Seine. The new Bauer stadium is conceived as a green lung, incorporated into the tissue of the city creating a positive impact on the environment. 
The project aims to connect public spaces with recreational areas. There will be two green planting breaks linking to The Saint Ouen Flea market on one side and to the Bauer Street on the other side.
Moreover, the whole building is used over several floors towards the vegetal. Conceived with a strong environmental focus the landscape will accommodate islands of freshness, rainwater collection and enhance biodiversity. Finally, the project ensures that well-being is taken into consideration by providing a better environment and quality of life and social connexion through usage and appropriation. 
STUDIO MUGO is proud to join this emblematic project!