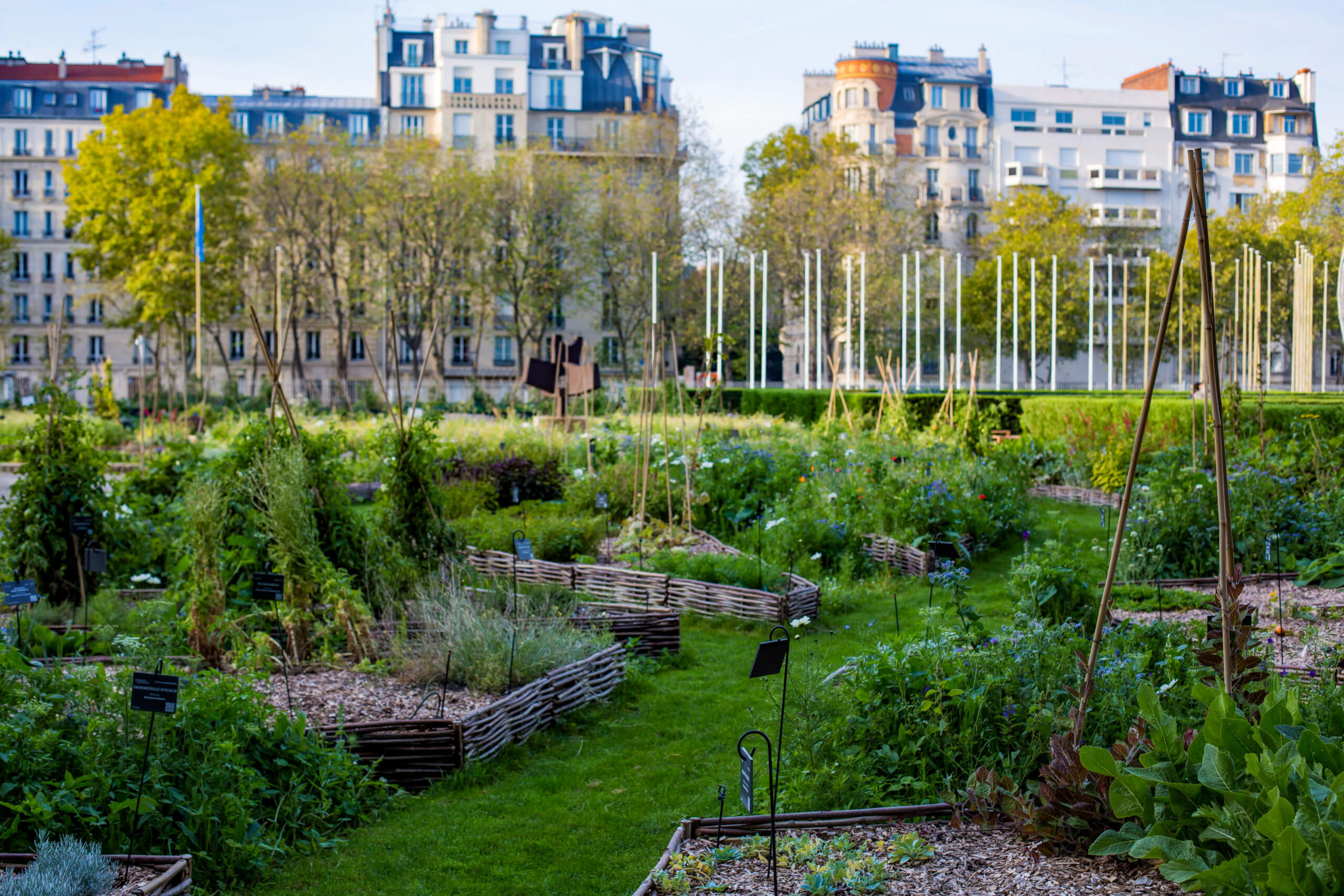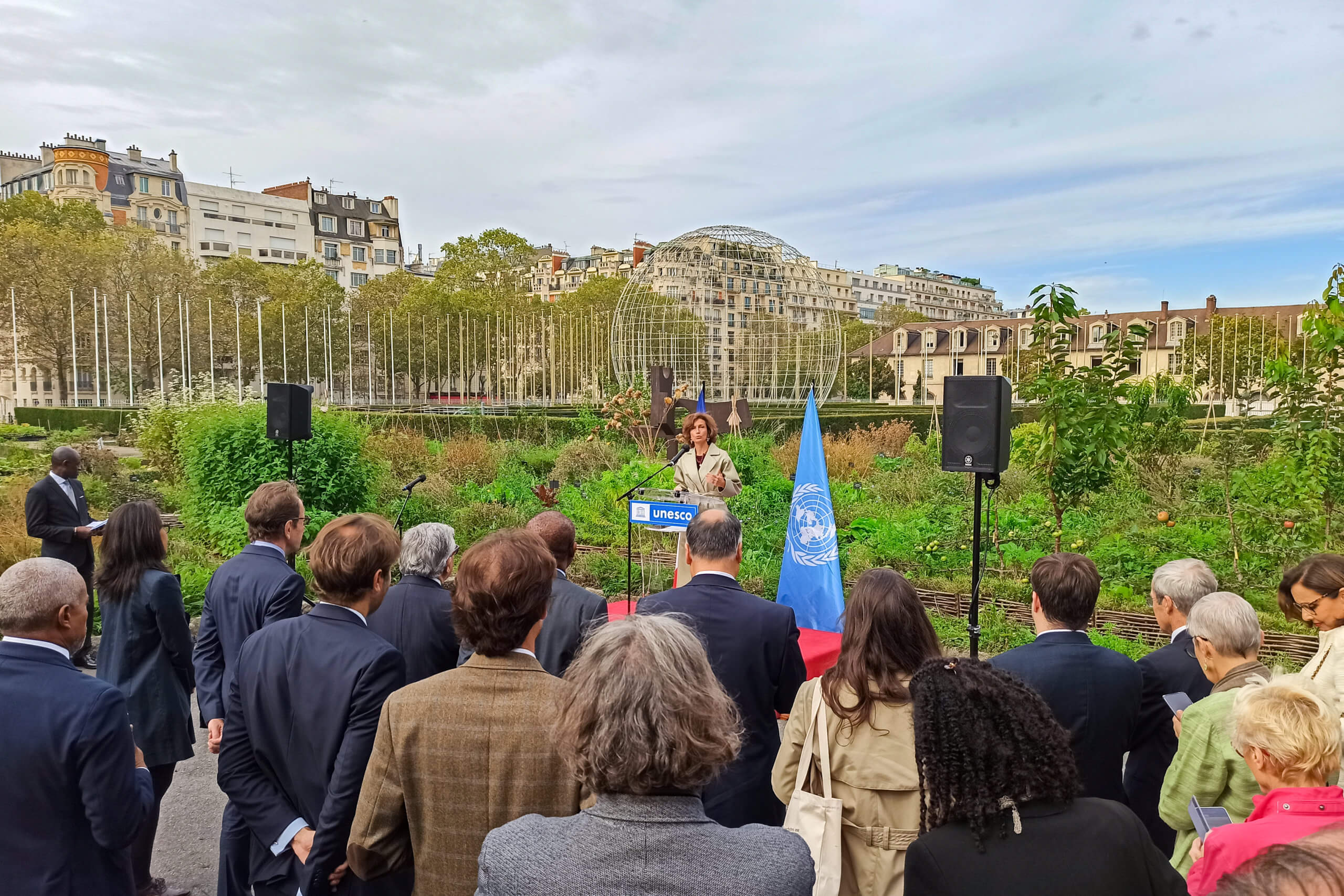 The garden was created under the initiative of the French National Commission for UNESCO (CNFU), driven by Sonia Bahri. 
In 2020, Louis Albert de Broglie, owner of Maison Deyrolle ( Deyrolle's House) was invited to conceive and design this eco-friendly vegetable garden. Deyrolle, a scientific and educational organization since 1831 based on the triptych: Nature- Art-Education. Its current aim is to reconnect human with nature, more particularly through the creation of nutritional gardens and resilient ecosystems.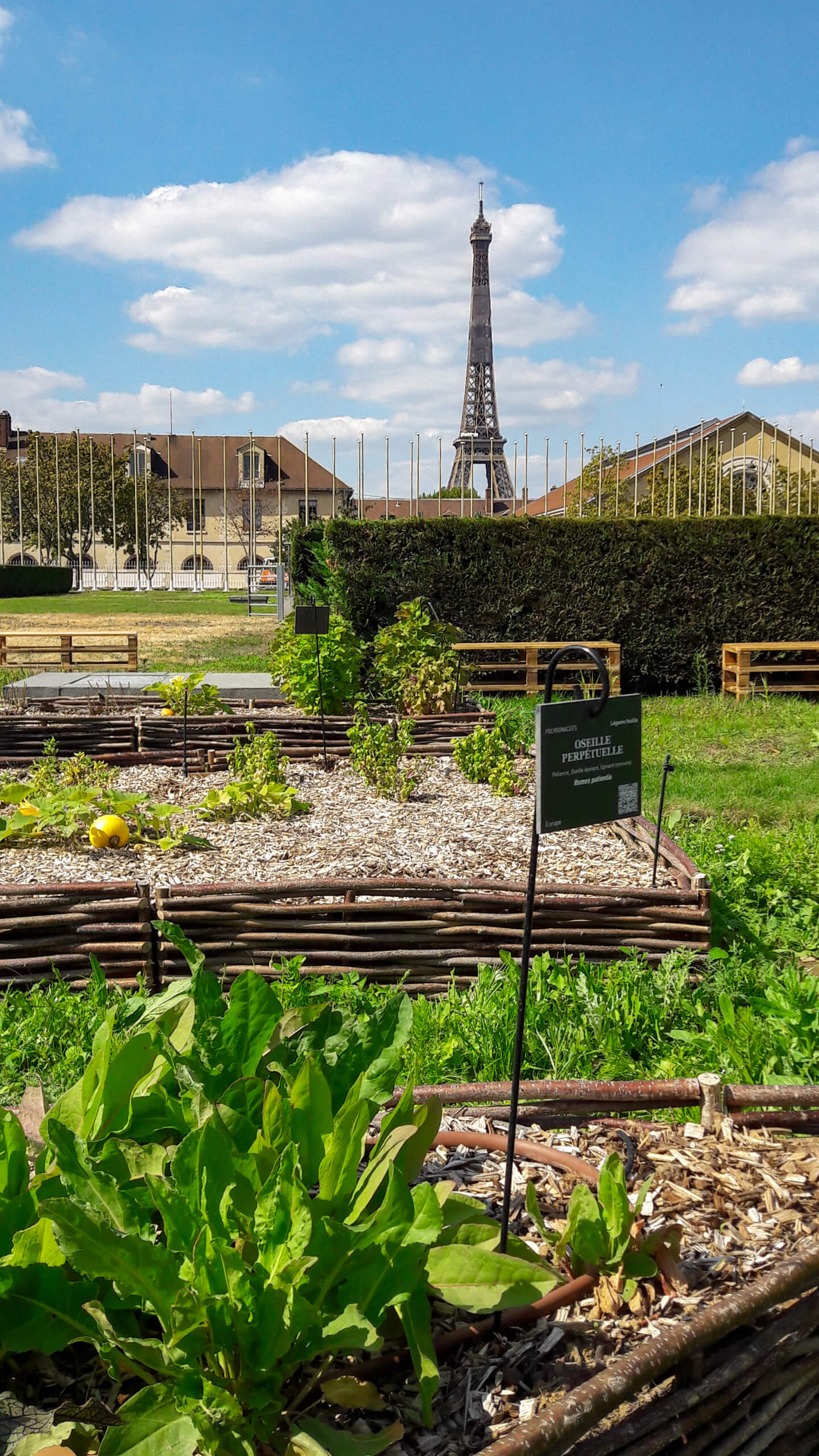 This project was implemented by the MUGO construction teams in line with our mission to reintroduce biodiversity in urban environments and create beautiful and living landscaped areas throughout France. 
Since its completion, the garden has been looked after and maintained by Antoine Lemoine, a urban farmer within MUGO. He organised events inside this space in order to present his little-known plants, their characteristics and properties. This garden features nutritional and perpetual plants coming from all over the world, fulfilling the wishes of CNFU and UNESCO to highlight the garden's universal nature.
Built around a path in the shape of the DNA's double helix structure, a symbol for the scientific structure of the living, this garden showcases four types: the hortus (vegetable garden), the herbarius (botanic garden and aromatic plants), the frutarius (the fruit garden) and the garden in bloom. The plots are separated by small vegetative hedges using an old technic knows as pleaching or plashing to offer an attractive protection, while helping preserve the ecosystem and the biodiversity. 
Designed by Louis Albert de Broglie in line with Deyrolle's philosophy, and implemented by MUGO, this vegetable garden aims to point out the nature's resources, to create links by serving as a space for walking, to improve UNESCO's green spaces but also and mostly to convey the message of universality carried by UNESCO as well as the territorial challenges in terms of resilience, which are at the centre of the contemporary environmental and social issues.