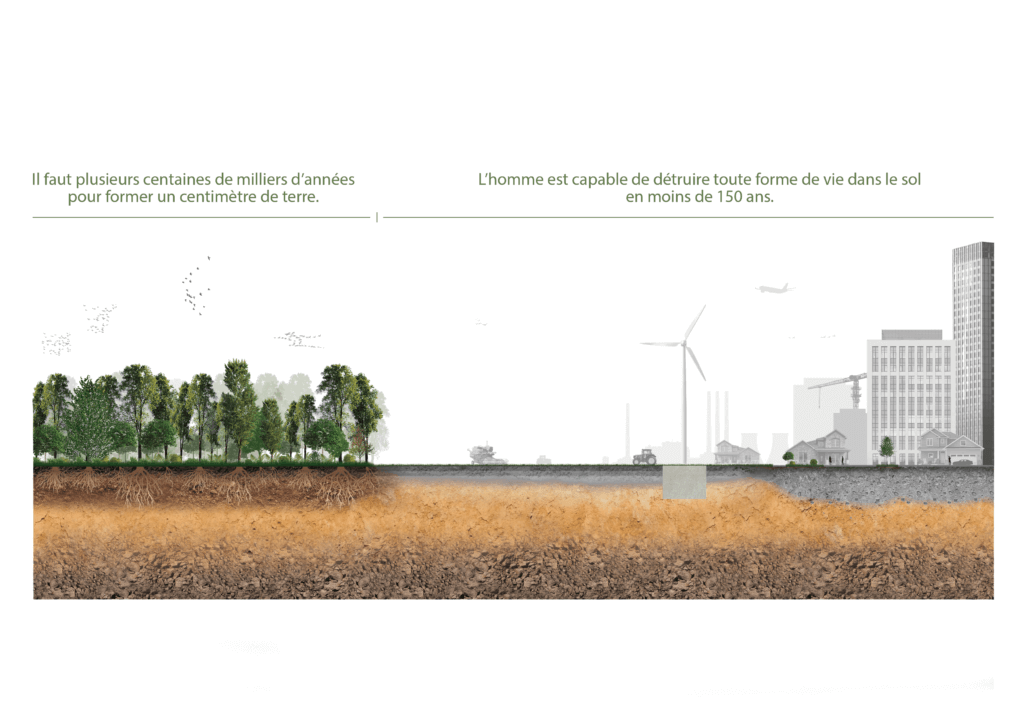 As part of our work as landscaper, we connect with nature on a daily basis. We became aware that the tight bond we had with nature has weakened dramatically over time. Humans thinks they dominate the earth and see themselves as separate from nature. In reality, they are part of it and owe everything to nature starting with the soil on which they live.
This invisible world, ignored by most of us, is essential. 
This manifesto aims to raise awareness on living soil.