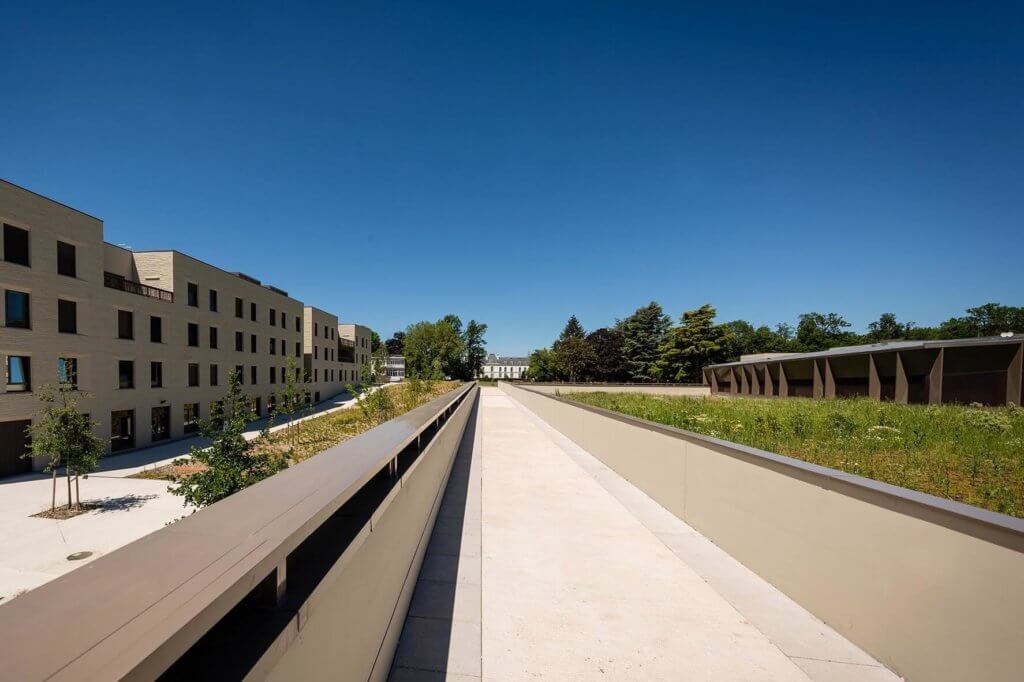 The MUGO agency of La Verrière is in charge of gardening the MGN institute's 9 hectares of parks and gardens in La Verrière. Following the total redevelopment of the site, which was completed by mid- 2021, the management plan has changed.
The project brought together the Marcel-Rivière psychiatric Hospital and the Denis Forestier Geriatric centre, two historical buildings created respectively in 1959 and 1974.
Today's institute is divided into 4 divisions: Adult Psychiatry, Adolescent and Young Adult Psychiatry, Medicine / SSR (Follow-up and Rehabilitation Care) and EHPAD (Accommodation Facility for Dependent Elderly People).
The MUGO team who's been handling the site's maintenance for years, has had to adapt its management style to the site's new landscape design, which was executed by the MUGO's building teams.
Our landscape gardeners, Didier Troadec, Éric Misserey and Alex Nalborski, look after this landscape on a full-time basis. They manage the beds of grasses, perennials and ground cover plants scattered throughout the site. They also planted hundreds of hardy trees such as pine trees and hornbeams, which they monitor closely to ensure a proper grounding. They also take care of the big lawns and the medical-purposed patios-gardens.
We are very proud of this quality work, which provides patients and medical staff with revitalizing areas.
Client: Groupe MGEN
Contractors: Spie Batignolles Île-de-France
Design and Project Management Team: AIA Architectes & AIA Paysage