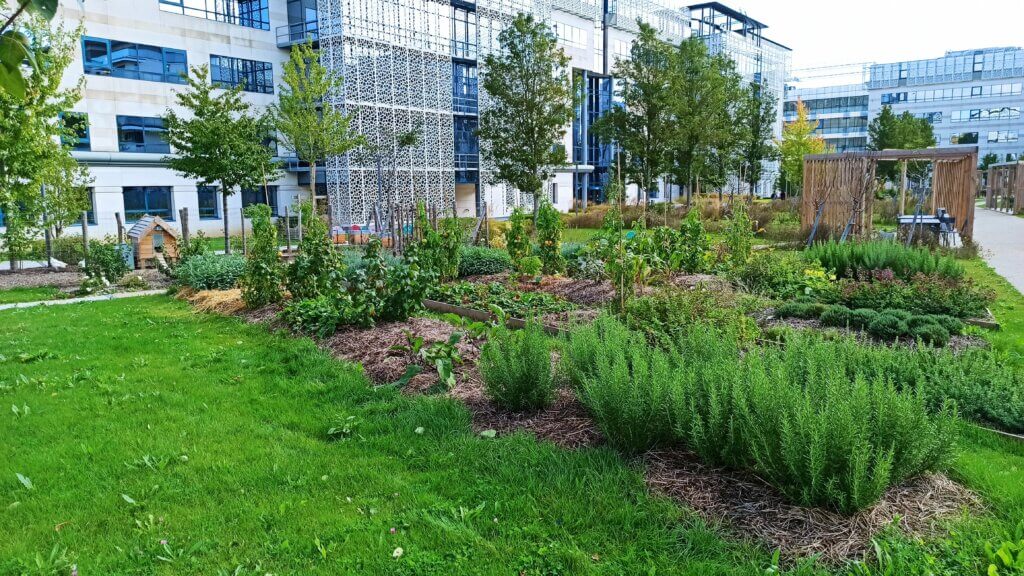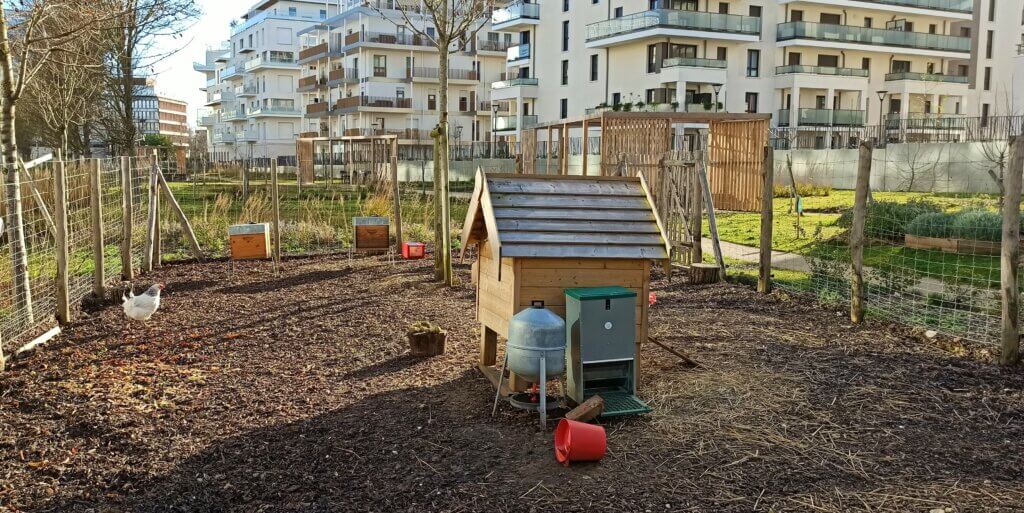 As part of the rehabilitation of Velizy Connect Campus's green spaces, AEW contracted STUDIO MUGO to create new kinds of use and increase space for biodiversity. For that reason, STUDIO MUGO chose to evolve this new landscape around biophilia, the exchange between users and the ecosystems. MUGO's gardeners, who have been selected to carry out the works, have planted a vegetable garden, a park with an orchard alternating between fruit trees and hedgerows as well as a flower meadow.
The vegetable garden is perfect as a meeting place, while the park-orchard invites visitors to wander around. All those spaces welcome a rich biodiversity, which contributes to the harmonization of the space. This biodiversity is enhanced by the presence of a chicken house and three beehives, which are managed by our own beekeepers.
Following the success of the fruit picking and the collection of home-grown produce among Connect Campus's users, the vegetable garden doubled in size at the end of 2021!
The MUGO Group is proud to see its complementarity being recognized and his clients being satisfied.